ICON 1000 - Colonel Butterscotch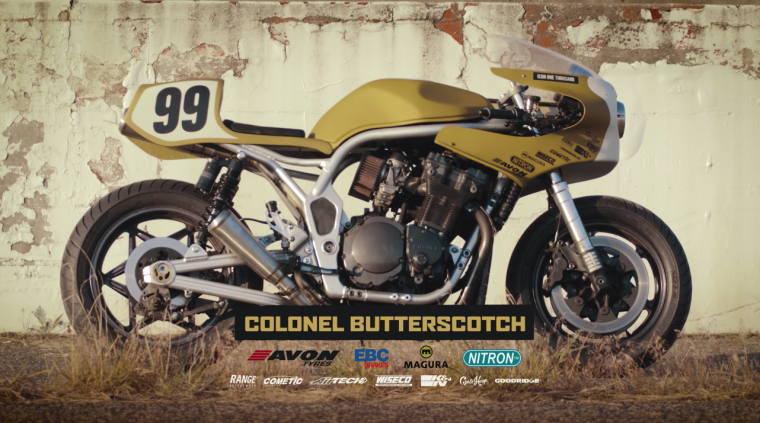 Life isn't about the wins. It's about the crashes. Anybody can win, but real winners are defined by their ability to lose and recover enough to race again. Built, raced, wrecked, rebuilt, and raced again - this is Colonel Butterscotch.
Im Leben geht es nicht ums gewinnen. Es geht um die Stürze. Jeder kann gewinnen, aber echte Gewinner sind durch ihre Fähigkeit definiert, zu verlieren und sich wieder zu erholen, um wieder Rennen zu fahren. Erbaut, renngefahren, ruiniert, umgebaut und wieder gefahren - das ist Colonel Butterscotch.