Erzbergrodeo celebrates 22nd edition of legendary Hard Enduro
Red Bull sponsors the event and over the past 20 years, victory has been in the hands of KTM riders on 16 occasions, and was shared with Husqvarna riders in last year's finish when four riders crossed the line together and were declared joint winners. Among the most renowned KTM riders on the Erzbergrodeo honors list are South African Alfie Cox, Italian Gio Sala, Juha Salminen of Finland, double winners Cyril Despres of France, David Knight and more recently Jonny Walker, both of Britain. But the man who firmly put his stamp on the event was Poland's Taddy Blazusiak, a five-time winner between 2007-2011.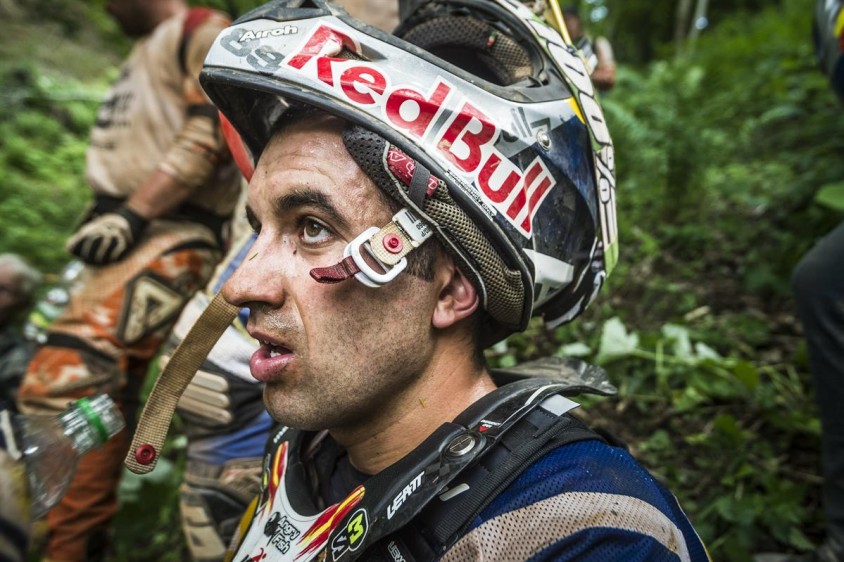 KTM factory riders will again challenge the Iron Mountain in 2016 under the supervision of team manager Fabio Farioli. Blazusiak will start on the new KTM 250 EXC MY17 and comes fresh from testing the latest machine at the international press launch last week.

Blazusiak: "I'll be racing the new EXC at Erzberg and I can't wait. I've ridden the whole range and it's crazy to see, I've been on the team almost 10 years now and we've changed the model a few times, so it's cool to see how much the bike improves every single time. The new bike feels so much better, corners better, the weight distribution is better and it's all over a better bike. I can definitely see that the guys behind it are working hard and going in the right direction."

Factory rider Alfredo Gomez will ride the new KTM 300 EXC MY17 while US KTM factory rider Cody Webb will compete on the KTM 300 EXC MY16 because he has not yet had time to test the new bikes. Walker will be on site to welcome fans but is not yet 100% fit after injury earlier in the year. He will also co-commentate on the Red Bull Hare Scramble live streaming available on www.redbull.tv.

KTM's factory rally rider Laia Sanz has trained for the event, but is still recovering fitness after a Rally injury. This year she will concentrate on the Enduro World Championship. Similarly, Austrian rally talent Matthias Walkner is also regaining fitness after a Dakar Rally injury but will be at Erzberg as a visitor.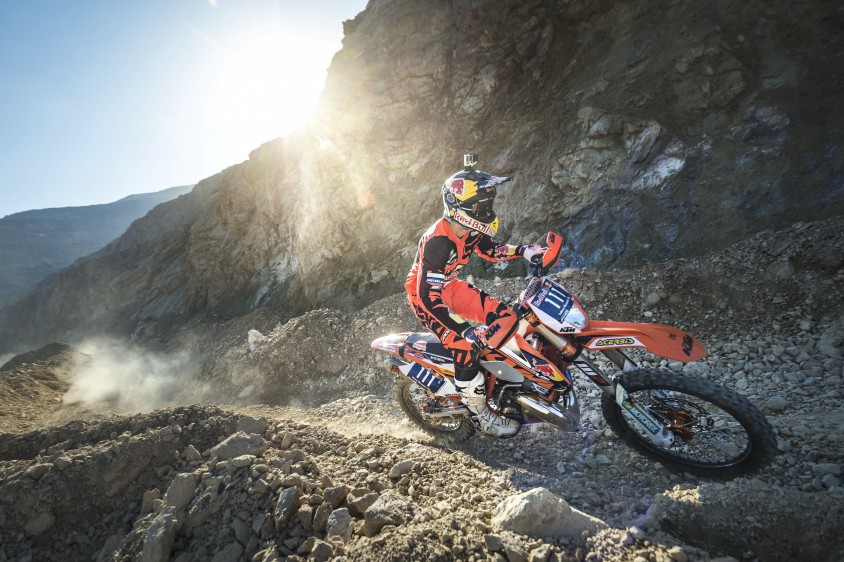 Manuel Lettenbichler, the 2015-16 Junior SuperEnduro World Champion, injured his cruciate ligament in training a couple of days ago and won't compete this year too. Joakim Ljunggren (KTM Sweden) will again join the team with KTM factory support.

Bright new British talent Billy Bolt, a rising star in the stable of Walker's manager Julian Stevens will be one to watch in the strong field of KTM riders. A rider of the same bulky physical dimensions of the David Knight, Bolt is said to have extremely good technical skills. KTM Austria/R&D rider Lars Enöckl will have powerful support as Austria's strongest national rider.

The four days of competition begin in Thursday and feature an extraordinary range of motorcycle events that culminate in the 'Big One', the notorious Red Bull Hare Scramble on Sunday. Some 500 starters, who advance as qualifiers attempt to make it up the slopes of the 1534m (5033ft.) mountain, shaped into tiers by iron ore mining that dates back to the Roman times. Any rider that finishes is a hero. They must pass 20 checkpoints and reach the finish of the staggeringly difficult course in four hours. The start, in waves of 50 riders, is spectacular and many do not make it up the first steep slope of rolling gravel.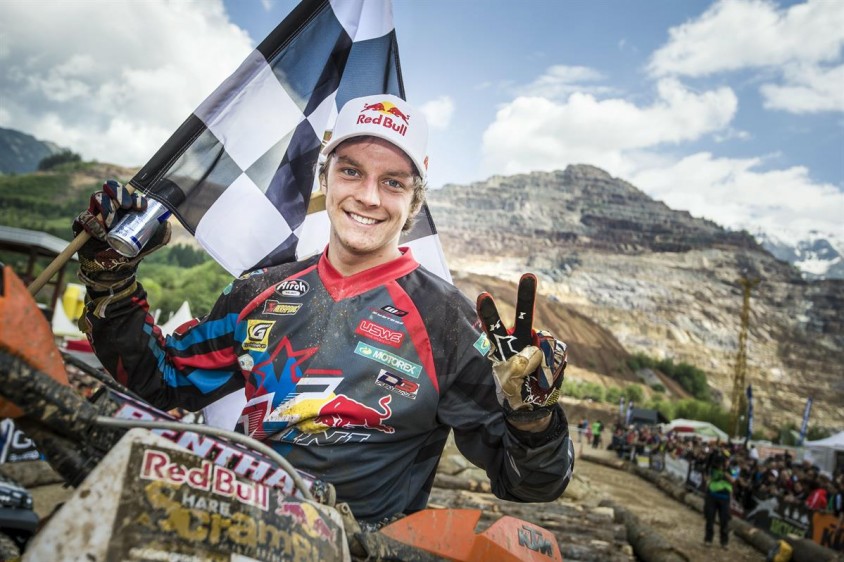 Highlights of the three-day event are the Kärcher Rocket Ride on Thursday, the Iron Road Prologue on Friday and Saturday, from which 500 finalists will qualify for the Red Bull Hare Scramble on Sunday.

LIVESTREAM Red Bull Hare Scramble at Erzbergrodeo 2016 also under www.ktm.com/erzbergrodeo2016.
Philipp Grünberger
Press & PR Motorsport
Photo: Philipp Platzer