"High Voltage" FXBRS 114
Nachdem wir beim letzten BoK einige Erfahrungen gesammelt haben und die Regeln sich geändert haben, war es eine einfache Entscheidung für uns, die beste Basis für unser nächstes Motorrad auszuwählen.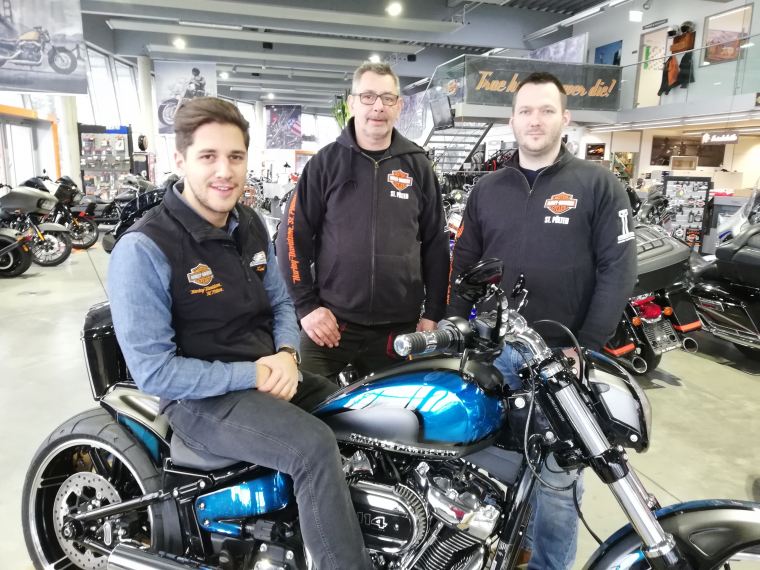 Wir haben uns für die FXBRS Breakout 114 entschieden.
Weil wir bei Harley-Davidson St. Pölten nicht nur die erfahrenen "Hardcore" -Bike erreichen wollten, sondern auch Menschen, die sich gerade erst mit Motorrädern vertraut machen, haben wir uns entschlossen, etwas zu schaffen, das sofort die Aufmerksamkeit Aller auf sich zieht. Egal ob Harley Fahrer, Roller Fahrer oder Naked Bike Liebhaber, alle werden dieses lieben.
Unser Basismodell war der Breakout 114. Den hinteren Kotflügel und den Kühlerabdeckung haben wir vom legendären deutschen Customizer ThunderBike übernommen. Der Kotflügel ist leicht "geöffnet", damit das abgesenkte Heck besser zur Geltung kommt. Kombiniert mit einem 100% handgefertigten Kraftstofftank und Sitz harmonieren die Linien des Bikes perfekt von vorne bis hinten.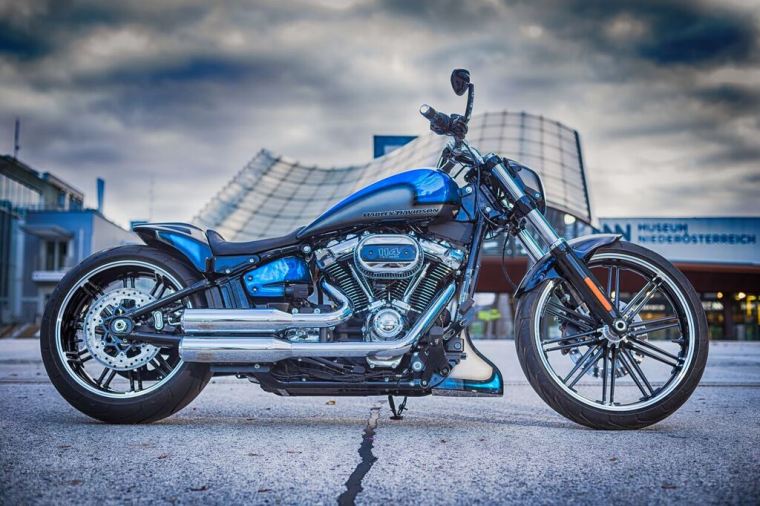 Um das Gesamtbild perfekt zu machen, haben wir das edle Chrom der Harley-Davidson Kahuna-Kollektion mit einem speziellen Chrom-Blau- und Gunmetal-Lack kombiniert. Darüber hinaus haben wir auch kontrastreiches Zubehör zusammengestellt, um einen schönen Kontrast zu den Chrom- und schwarzen Oberflächen zu schaffen.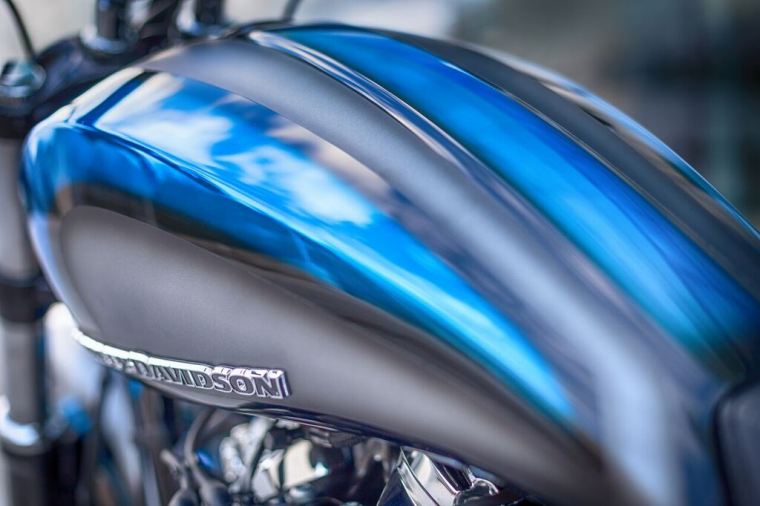 Der Custom King
Harley-Davidson St. Pölten hat sich in den letzten Jahren in der österreichischen Custom Szene etabliert.  Wo in den vergangenen Jahren sehr viel Augenmerk auf Power und Leistung gelegt wurde, wird heutzutage sehr viel auf Design und "handmade" gesetzt.
Ein absolutes Highlight war auch unser letztjähriges Battle of the Kings Bike, die "Dirtster" auf Basis der XL1200CX Roadster.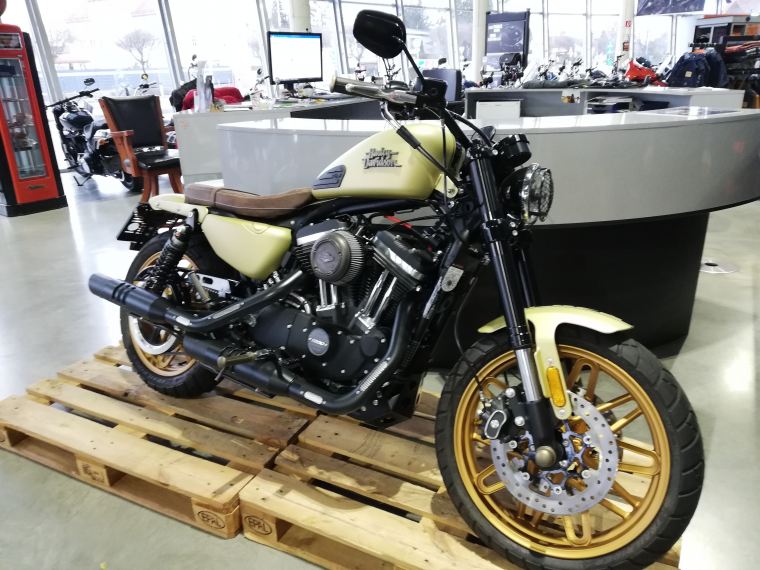 Auch in den kommenden Monaten werden wir Euch ein paar richtig coole Custom Bikes präsentieren, die unserer "High Voltage" Breakout ähnlich sein werden.
Hier geht es zur Abstimmung: https://customkings.harley-davidson.com/de_AT/bike_detail/24
Publikation: Harley-Davidson St. Pölten