Jede Menge geballtes Expertenwissen also, auf das die Teilnehmer von Go with your Pro Trial am 26. Mai zurückgreifen können. Was der Brite so drauf hat?
DAS ZIEL
Unter professioneller Anleitung lernen die Teilnehmer, ihre Fahrtechnik auf zahlreichen herausfordernden Sektionen zu optimieren. Dabei wird das technische Verständnis gefördert und die Sinne geschärft. Schließlich müssen Vorder- und Hinterrad zentimetergenau über die Hindernisse manövriert werden, ohne dabei die Balance zu verlieren. Trial ist auch ein hervorragendes Training für Onroad-Sportler, da aktives und bewegliches Motorradfahren auch auf festem Untergrund der Grundstein zum Erfolg sind.
DAS GELÄNDE
Ein in die Natur integriertes Trial Gelände – der Offroad Bike Track – bietet optimale Bedingungen für Zweiradsportler, vom Einsteiger bis zum Profi. Trialbikes (GASGAS 125) aus dem Fuhrpark des Red Bull Ring stehen inklusive der richtigen Ausrüstung zum Verleih bereit.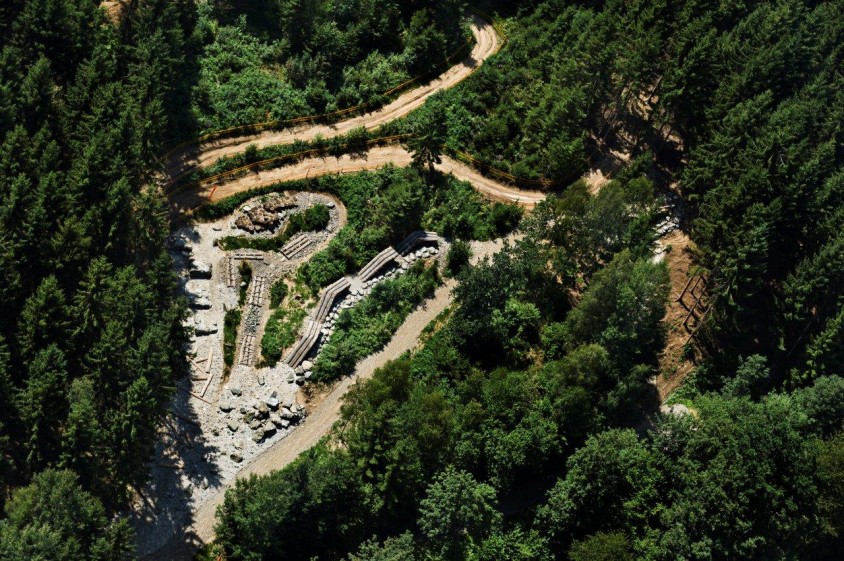 DIE TRAININGSINHALTE
Go with your Pro Trial beinhaltet folgende Trainingsschwerpunkte:
Beweglichkeit am und mit dem Motorrad

Brems- und Kurventechnik im Gelände

Sektionstraining, Versetzen, Balance

Richtige Blicktechnik

Positionsoptimierung

Guided Driving, Freies Fahren
DAS PROGRAMM*
Das Programm startet ab 9:00 Uhr mit einem detaillierten Briefing für alle Teilnehmer. Es folgen zwei Trainingssessions inklusive Lunch-Pause. Abgerundet wird der Trial-Tag mit einem Abschlussbewerb und der anschließenden Möglichkeit, sich Autogramme von der Trial Legende Dougie Lampkin zu sichern:
> möglicher Tagesablauf
individuelle Anreise zwischen 08:30 und 09:00 Uhr
09:00 – 09:30      Begrüßung der Gäste mit anschließendem Briefing und Umkleiden
09:30 – 12:00       fahraktiver Part I
12:00 – 13:00      Lunch
13:00 – 15:00       fahraktiver Part II
15:00 – 16:00       Abschlussbewerb, Autogrammstunde
16:00                     Nachbesprechung, Verabschiedung der Teilnehmer
*Änderungen vorbehalten
TEILNAHMEGEBÜHR
mit eigenem Bike       195 €
mit gestelltem Bike     280 €
Die Teilnahmegebühr beinhaltet das Training in der Gruppe (max. 15 Teilnehmer pro Tag) unter professioneller Anleitung durch geschulte Instruktoren sowie Mittagslunch & Getränke am Trainingstag.
Der Link zur Veranstaltung: https://www.projekt-spielberg.com/de/erlebnisse-mit-motor/fahrerlebnisse/go-with-your-pro-trial#anchor_77172
Peter Bachler
Projekt Spielberg
Fotos: Philip Platzer, Erwin Polanc