BERNHARD SCHÖPF krönt sich zum KING OF THE HILL 2018 beim 8. Hillclimb Rennen in Rauris / Zell am See!
MARTIN ORTNER komplettiert mit tollen weiten die Top-Five!
85 Starter aus Österreich und Deutschland nahmen an der 8. Ausgabe des Hillclimbing Rennens des MSC Rauris teil und stellten sich den Tücken des Hoazabergs, wie er von den Einheimischen genannt wird.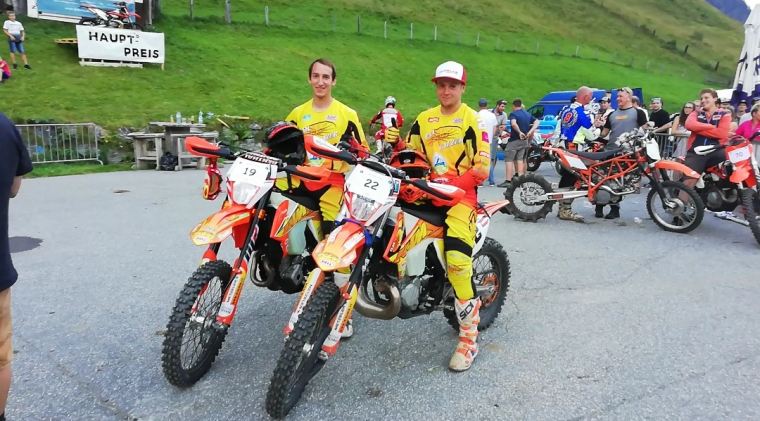 Für alle Teilnehmer hieß es den Hang über Vorläufe und verschiedene Linien möglichst bis ganz nach oben bezwingen.
An diesem Tag hatten die Tiroler Burschen scheinbar eine besondere Vereinbarung mit dem Hang.
Vier der fünf Top-Five Platzierten Stammen nämlich aus diesem Bundesland!
Einzig der Deutsche Lars Nonn aus Thüringen, welcher sich mit einem 3. Platz in die Riege der Tiroler Adler einfügt, irritiert das Gesamtbild.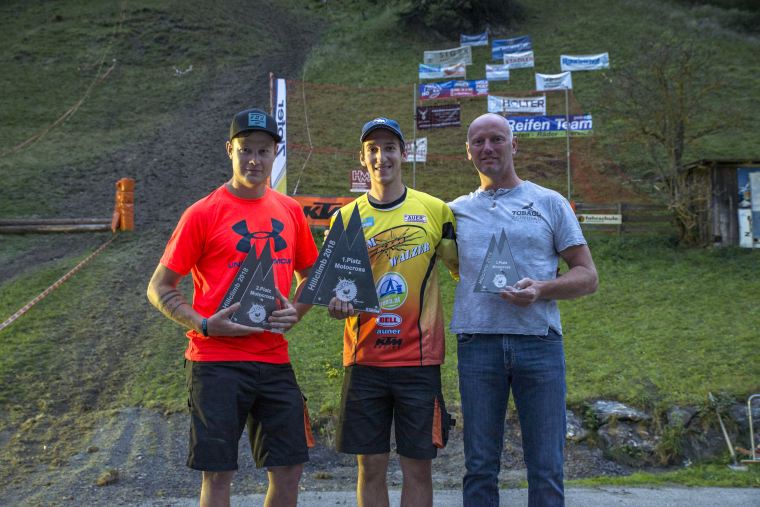 Die ersten drei des Tages lieferten sich ein packendes Duell um jeden Meter, welches für die vielen Zuseher an Spannung kaum zu überbieten war.
KTM Walzer Teamrider Bernhard "Benni" Schöpf aus Karres siegte auf seiner 350 Kubikzentimeter starken Viertakt Maschine vor dem Osttiroler Christian Resinger und Lars Nonn.
Marco Schöpf aus Imsterberg, der sich eigentlich aus dem aktiven Renngeschehen zurückgezogen hat, konnte einen tollen 4.Platz einfahren.
KTM Walzer Teamrider Martin Ortner aus Matrei zeigte beeindruckende Höchstweiten und sicherte sich auf 300 Kubikzentimetern und zwei Takten den 5. Platz.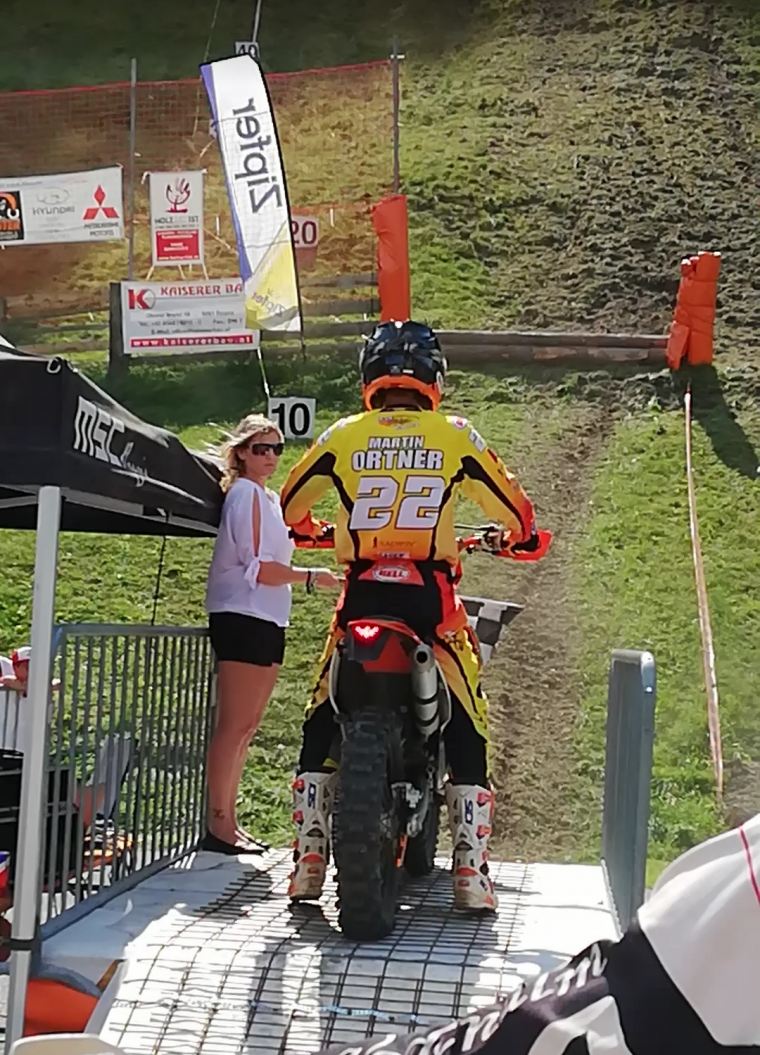 Bravo Burschen! Des isch grad greacht!
Rene Novak
Presse/PR
Team KTM Walzer
Photos by: Claudia Waldner und klauspressberger.com
#WalzerOrangeBrigade
#WalzerRacingSquadron
#BellHelmets
#BellMoto9Flex
#AurenaAuktionen
#VarioTech