Daqing, 25. August 2019: Am Sonntag endete das große Freestyle Motocross WM-Spektakel der NIGHT of the JUMPs in China. Auf dem Motorsportareal in Daqing gingen erneut die neun FMX-Sportler vom Vortag ins Rennen. 20 Punkte für die WM-Wertung gab es beim siebenten WM-Lauf zu holen. Um sich die zu sichern, mussten die Fahrer aber erst einmal die Vorrunde überstehen.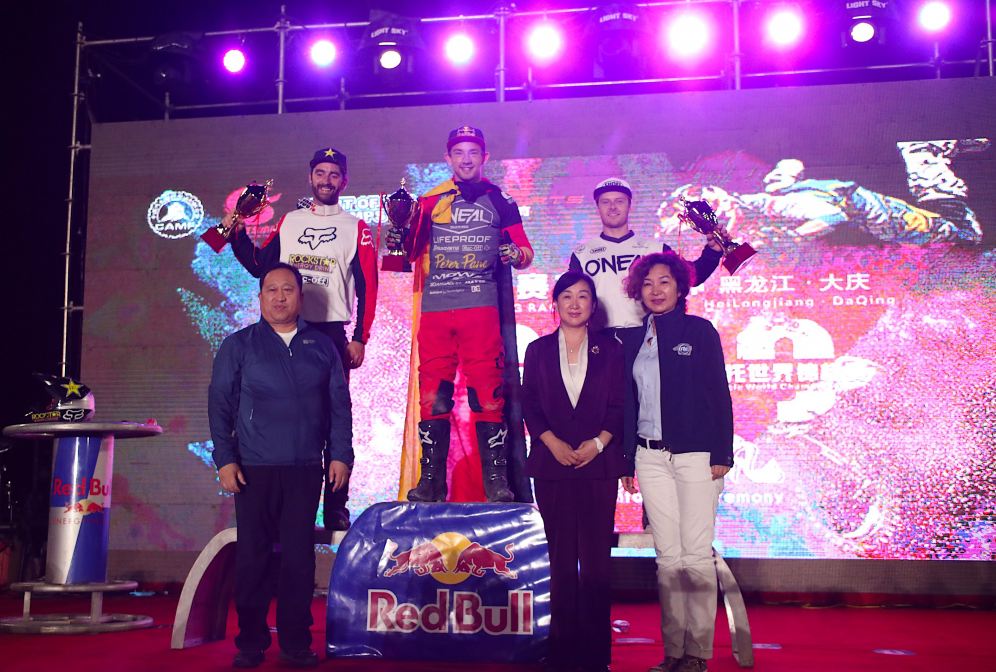 Hierbei blieben Hannes Ackermann, Hitoshi Takahashi und Brice Izzo stecken. Hannes, der am Vortag stürzte, wollte für die vielen Zuschauer fahren, konnte aber nur Upside Tricks zeigen und wurden Neunter. Hitoshi stellte seinen Run um und erhielt mehr Punkte als am Samstag. Von einem Finalplatz war er aber dennoch weit entfernt. Brice Izzo fehlten letztlich nur sieben Punkte zum Finale. Die hatte Edgar Torronteras mehr auf dem Konto. Damit holte der Spanier zwei Finalplätze bei seinem Comeback zur NIGHT of the JUMPs.
Auch für den Berliner Kai Haase war der Ausflug nach Daqing äußerst erfolgreich. Mit einem vierten und fünften Platz feierte er seine erfolgreichsten NIGHT of the JUMPs Platzierungen und kletterte in der WM-Gesamtwertung auf Rang 6. Das dürfte auch für Filip Podmol gelten. Der jüngere Bruder vom 2010-Weltmeister Libor Podmol, sprang am Samstag auf das Podest und kam am Sonntag auf die vierte Position. Damit belohnte er sich in der WM-Wertung mit Platz 5.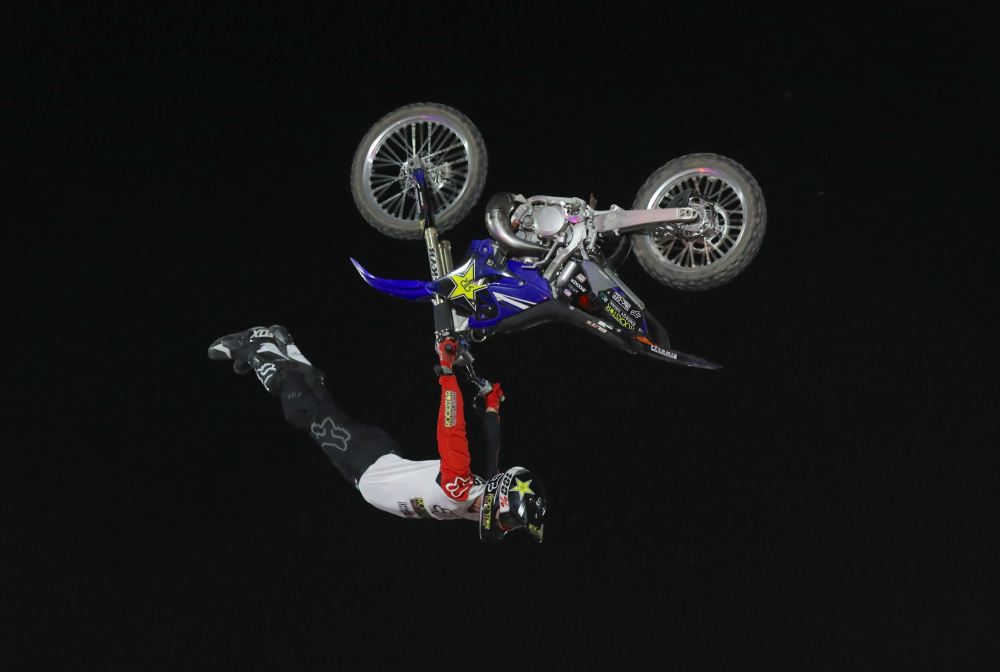 Dann kam es zum Duell der drei Besten des Wochenendes. Maikel Melero musste als Dritter der Vorrunde beginnen. Nach seinem Flair-Sturz am Vortag fuhr der fünffache Weltmeister allerdings auf Sicherheit. Die Quarterpipe ließ er aus und auch die California Roll ließ er stecken. Mit dem No-Hand Frontflip im Double-Up konnte sich der amtierende Champion aber noch auf die dritte Position retten und sich zumindest 16 Punkte für die WM-Wertung holen.