Trial of Nations Teamweltmeisterschaft 2019
Die Teamweltmeisterschaft 2019 "Trial of Nations" findet im Zeitraum von 27.-29.September 2019 in Ibiza/Spanien statt.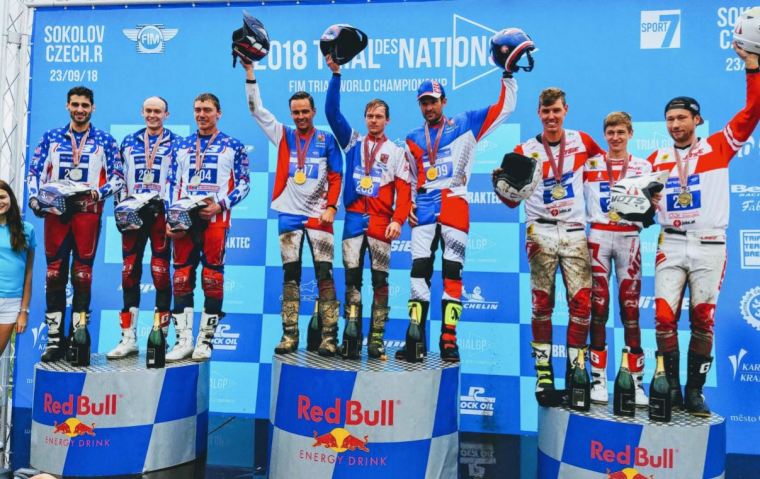 Das "Trial der Nationen" nähert sich mit großen Schritten und wir hoffen heuer wieder ein gutes Resultat fürs Vaterland einzufahren!
Obwohl es sicher nicht einfach wird, die Sensation vom letzten Jahr zu toppen, werden wir jedenfalls Alles geben!
Fahren werden die Top-Drei Österreichs Jonas Widschwendter, Philipp Döller und Marco Mempör. Minder machen Mario Mempör und Peter Scharler, der für den kurzfristig ausgefallenen Philipp Bertl einspringt.
Nachdem es uns dieses Jahr auf die spanische Insel Ibiza verschlägt, würde es sich vielleicht für den einen oder anderen österreichischen Trialfan anbieten, das Ganze mit einem Urlaub zu verbinden und wir würden uns sehr über Anfeuerung freuen. Flüge ab Wien/München gibt es derzeit noch genügend. Meer und Wetter sind zu dieser Jahreszeit noch traumhaft und das Event wird sicher ein Highlight der Extraklasse, das jedes Trialfahrer-Herz höher schlagen lässt! Die Sektionen sind mitten im Hafen und der Altstadt von Ibiza Town, was eine Megakulisse verspricht.
Da das Ganze ein großer finanzieller Aufwand wird, wäre es natürlich toll, wenn sich jemand bereit erklärt das Team zu unterstützen und als Sponsor einsteigen würde! Bei Interesse sende ich gerne die Sponsorpräsentation mit allen Infos. Kontakt und nähere Infos unter: rich@trickyrich.com
Publikation: Richi Rosenstatter