Pol Espargaro wird den Red Bull Grand Prix von Amerika, die dritte Runde der MotoGP im Jahr 2019, vom fünften Startplatz aus starten - eine "persönliche Bestleistung" für den Hersteller in ihrer dritten Saison in der FIM-Weltmeisterschaft.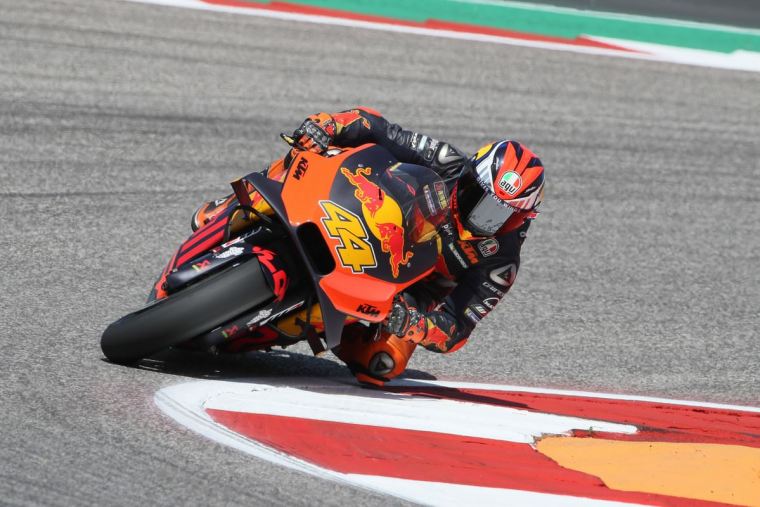 Der siebente Grand Prix auf dem langen, spektakulären und spinnenden Circuit of the Americas wurde am Samstagmorgen zunächst durch schlechtes Wetter unterbrochen, da heftige Schauer und Gewitter das Training stoppten. Pol Espargaro hatte am Freitag etwas Tempo gefunden und war in den freien Trainingseinheiten auf Platz 7. Er hatte auf der gleichen Rennstrecke im Jahr 2018 2,7 Sekunden von seiner vorherigen besten Runde verbessert: eine bemerkenswerte Fortschrittsrate.
Das RP3 wurde abgesagt, und die Fahrer steuerten auf das FP4 zu und ein schnell trocknender Asphalt, als der Himmel klar wurde. Eine lebendige Brise half die Strecke zu verbessern und erlaubte den MotoGP-Fahrern, wieder Slicks Michelin-Reifen zu verwenden. Espargaro wurde bereits in Q2 klassifiziert und belegte mit seiner letzten Leistung den besten fünften Platz im texanischen Sonnenschein.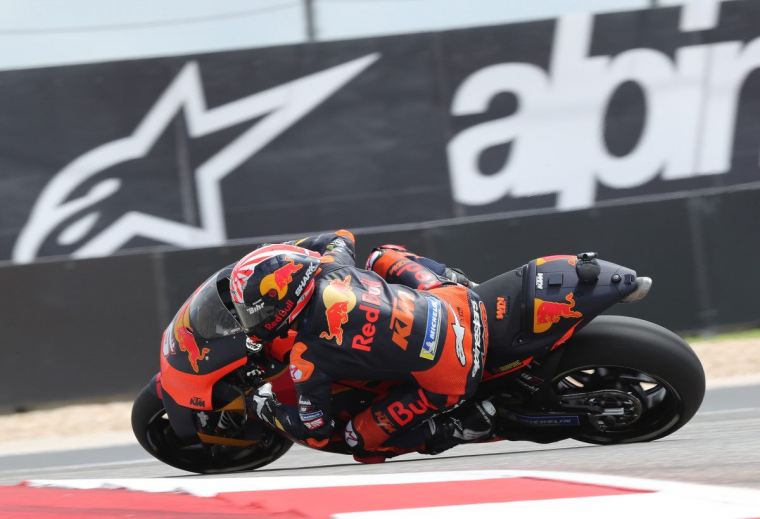 Johann Zarco fuhr seine schnellste Runde in der sechsten Auflage des ersten Quartals, war jedoch knapp eine Sekunde von Jorge Lorenzo entfernt. In der Folge wird der Franzose den 19. Startplatz einnehmen, Miguel Oliveira von Red Bull KTM Tech3 liegt auf Rang 18 und Hafizh Syahrin auf Rang 21.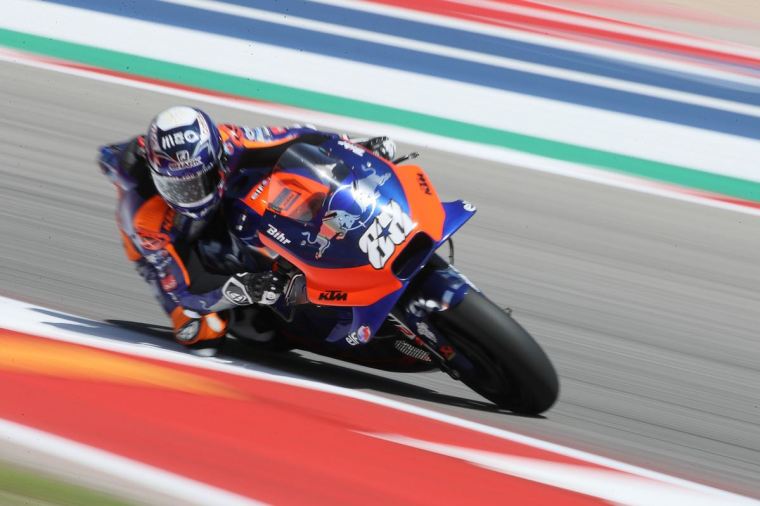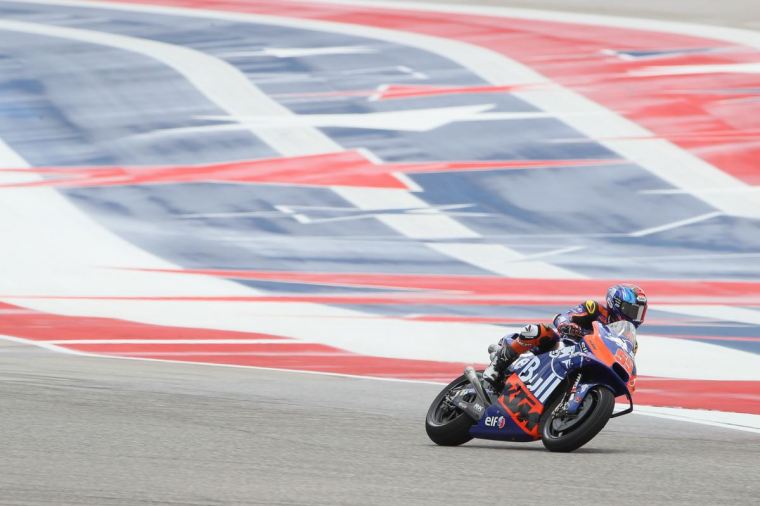 Results Qualifying MotoGP Circuit of the Americas 2019

1. Marc Marquez (ESP), Honda 2:03.787
2. Valentino Rossi (ITA), Yamaha +0.273
3. Cal Crutchlow (GBR), Honda +0.360
4. Jack Miller (AUS), Ducati +0.629
5. Pol Espargaro (ESP), Red Bull KTM +0.685
18. Miguel Oliveira (POR), Red Bull KTM Tech3 2:06.147
19. Johann Zarco (FRA), Red Bull KTM 2:06.824
21. Hafizh Syarin (MYS), Red Bull KTM Tech3 2:07.308

Results Qualifying Moto2 Circuit of the Americas 2019

1. Marcel Schrotter (GER) Kalex 2:10.875
2. Alex Marquez (ESP) Kalex +0.058
3. Sam Lowes (GBR) Kalex +0.248
5. Brad Binder (RSA) Red Bull KTM Ajo +0.401
8. Jorge Martin (ESP) Red Bull KTM Ajo +1.131

Results Qualifying Moto3 Circuit of the Americas 2019

1. Niccolo Antonelli (ITA) Honda 2:31.346
2. Raul Fernandez (ESP) KTM +0.501
3. Gabriel Rodrigo (ARG) Honda +0.783
20. Can Öncü (TUR) Red Bull KTM Ajo 2:36.490
 
Publikation: KTM